About Us
Powerplant Technologies Inc. was incorporated in February of 1987, and is located in Williamsport, Pennsylvania.
Powerplant Technologies Inc. began operations by being awarded a sub-contract in the erection of a new powerplant. The Lyonsdale (NY) Energy project was just the beginning. Since then, the commitment to providing safe, superior quality and cost effective engineering, construction and repair services to the power generation industry has earned Powerplant Technologies a reputation that is sought after by our competitors.
Company Philosophy
In today's competitive market place, managers and engineers demand mechanical contracting services that offer and deliver high-quality performance at fair prices. PTI brings extensive engineering and construction skills as well as a fully functional and closely monitored Quality Control Program. PTI's Corporate Safety program meets or exceeds all OSHA standards.


Utilizing in-house resources and additional contracted resources, PTI can package a complete service to perform any project, large or small. PTI provides high quality workmanship, materials, engineering and technical support that you need for all of your mechanical, powerplant or process system requirements.
References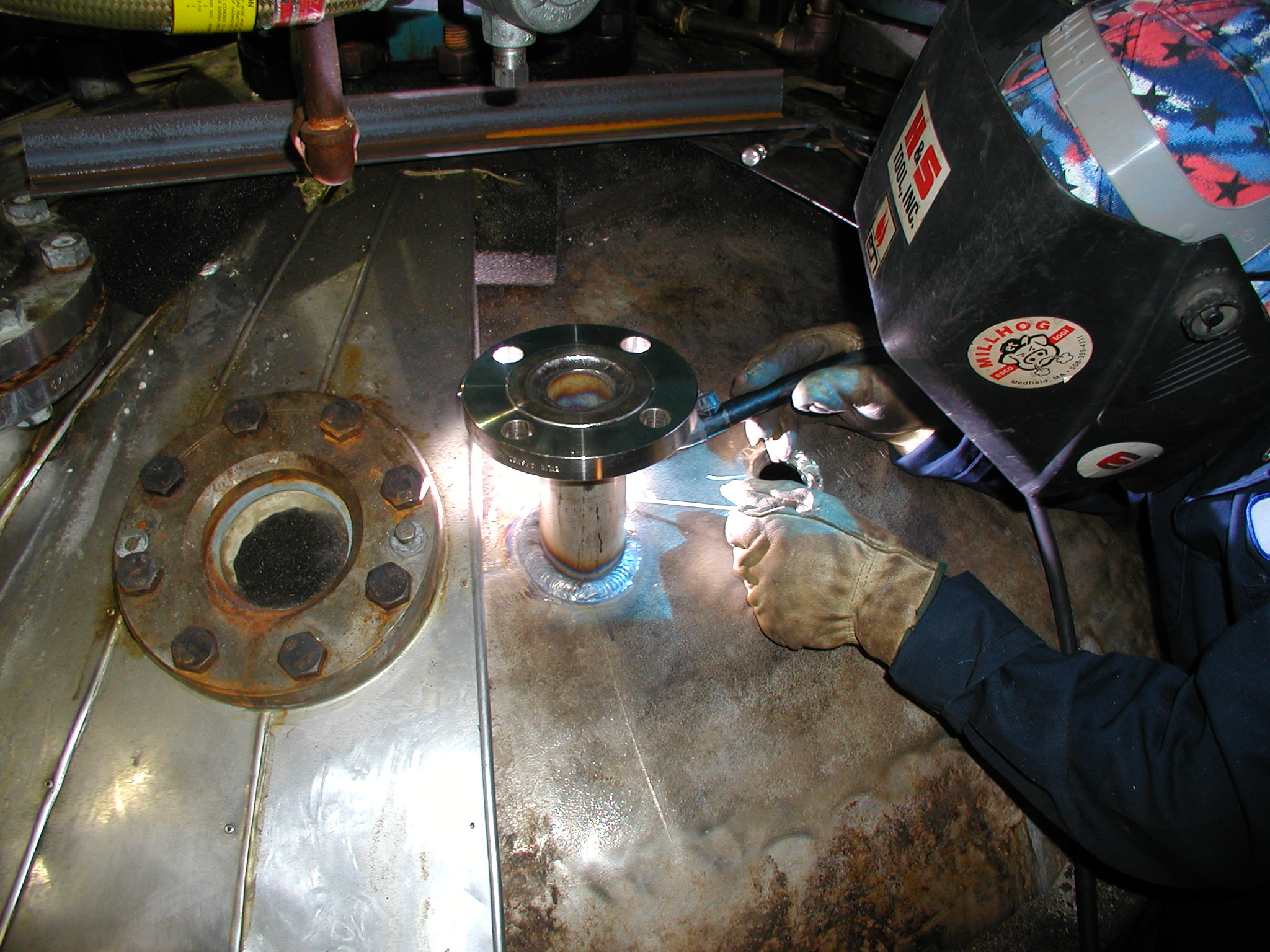 New Stainless Steel Flanged Nozzle being installed in Upper Head of a vertical pressure vessel.